Otelu Rosu steel plant
Short description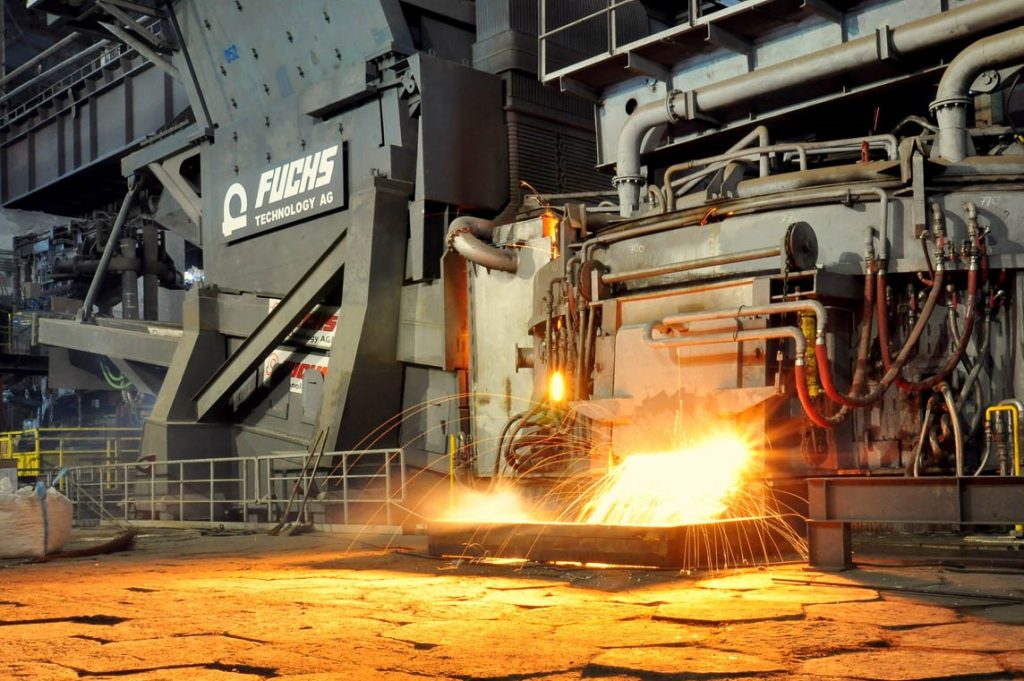 OTELU ROSU STEEL PLANT is the melting shop unit.
OTELU ROSU is able to produce low, mid, high carbon and highly alloyed steel billets for further rolling of concrete reinforcement bars, wire and special steels. Designed production capacity is 850,000 tons/year liquid steel. The total area of land owned by Otelu Rosu plant is 85.3695 ha.
MAIN PRODUCTION EQUIPMENT
100 ton EBT electric arc furnace modernized in 2011 and equipped with COSS scrap metal preheating system (Fuchs Technology) COSS is standing for Continuous Optimized Shaft System
COSS uses heat from waste gases for preheating scrap metal, enabling the plant to significantly cut expenses (on raw materials and power) and improve the quality of steel
LF1, LF2 installations modernized in 2011
STS continuous casting machine No. 1 modernized in 2011
CONCAST continuous casting machine No. 2
Dedusting Plant System for the electric furnace and the LF, equipped with filters with 2 200 000 cbm/h sacks (TECOAER Company)
SIERRA T 800 shears 2 pieces) f or cutting the scrap ZDAZ scrap shredder
LOCATION
Address: Street Mihai Eminescu No. 10, zip code 325700,
Otelu Rosu, Caras-Severin County
OTELU ROSU STEEL PLANT is placed on an industrial platform located in the west of Romania, in Valea Bistrei.
The main distances are:
132 km to Drobeta Turnu Severin
(river port to Danube)
470 km to Bucharest
(the capital of Romania)
690 km to Constanta
(seaport, Black Sea)
185 km to Nădlac
(border crossing to Hungary)
129 km to Oraviţa
(border crossing to Serbia)
410 km to Valea Vişeului
(border crossing to Ukraine)
Short history
LDME acquired assets of Otelu Rosu plant
Mechel group sold all its Romanian assets, including Otelu Rosu Plant, to Romanian based company Invest Nikarom
Otelu Rosu part of Ductil Steel Buzău becomes part of Mechel group

Otelu Rosu melting plant is acquired and consolidated by Ductil Steel Buzau metallurgical plant

The plant is nationalized. While under state control, the plant had Romania's first continuous casting machine installed, put into operation an electric furnace and mastered the production of new grades of steel

The plant's first open-hearth furnace is built
The plant's first rolling mill is built
The first forge is built by Frantz Martinschnitz